You're welcome!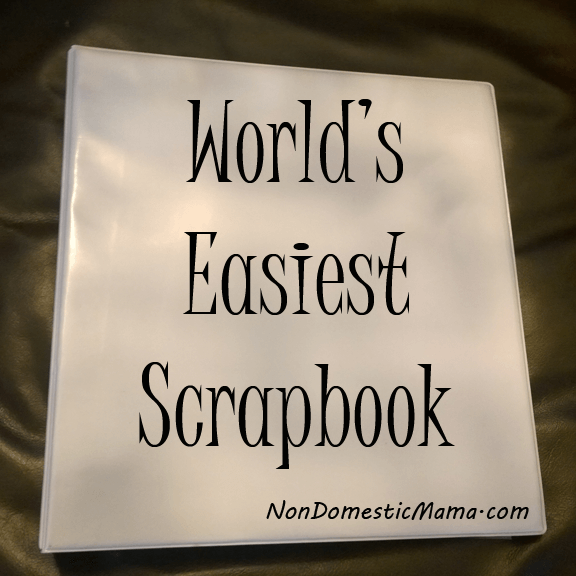 When the Peanut was a baby, I used to scrapbook.  During his naps I would pull out all the papers, stickers, embelishments, inks, chalks, pictures, etc.  I always had quite the scattered mess lying around and have quite a few half finished scrapbooks to show for my efforts.
As he grew and naps became less frequent, I had less time to work on these scrapbooks.  So, all the materials got packed away for "someday" when I have time again to complete the project.
In the meantime though I have kept all those little mementos through the years that should go in a scrapbook.  The problem is that they usually end up in
some box or drawer somewhere
, with no context to give a clue what or when they come from.
What to do with them?
It took way too long for the realization to hit me that a scrapbook doesn't have to be a Pinterest perfect project to be worth keeping.
Organizing and keeping those mementos doesn't have to be some sort of arduous task!
And so I created the World's Easiest Scrapbook for myself.