My house was
looking better and better
so I decided
I needed to keep the ball rolling
and take the Christmas decorations down.
They all came down on January 10th. All packed up in their boxes and I even moved the boxes back into storage the next day.
It
isn't even February yet
and
the Christmas tree is down
!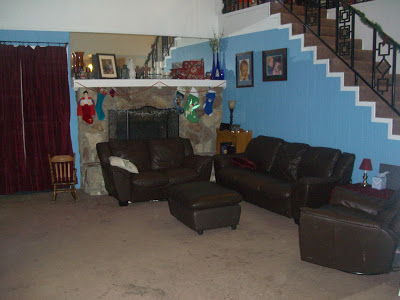 Before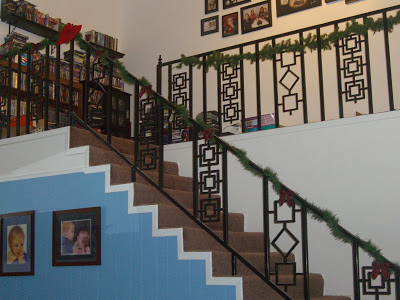 Before

After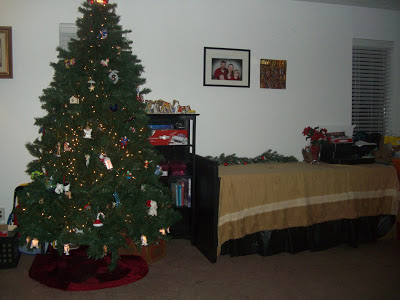 Before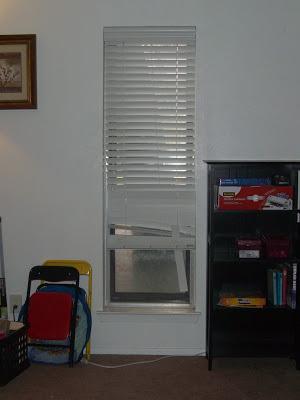 After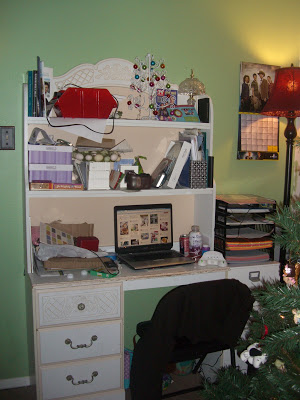 Before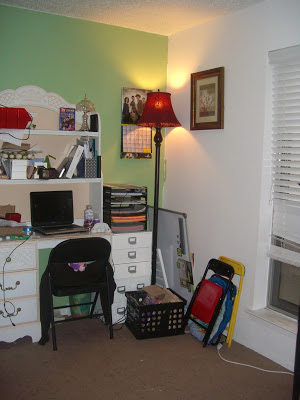 After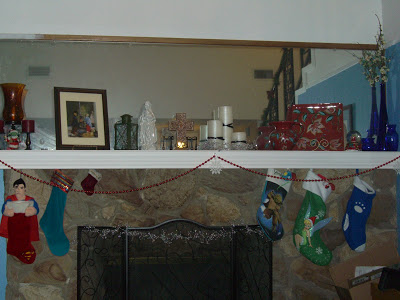 Before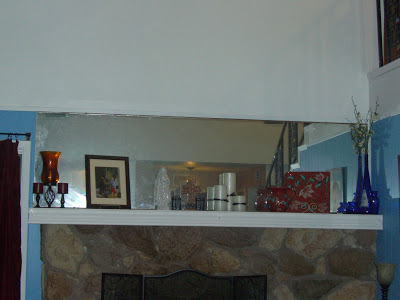 After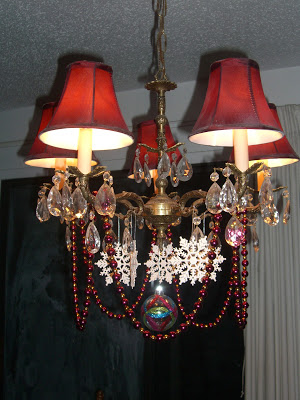 Before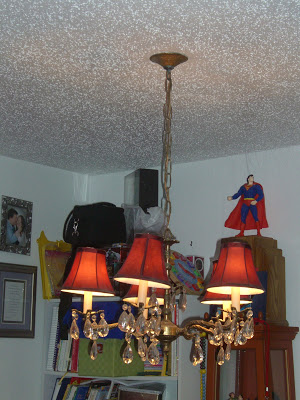 After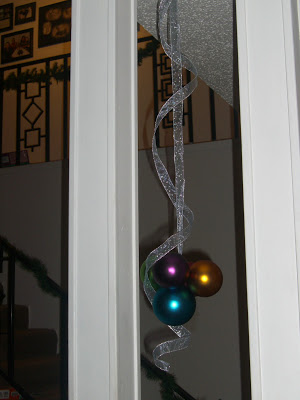 Before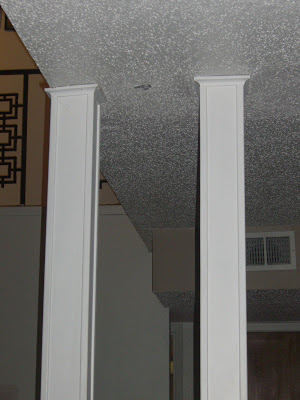 After
Now do you see why I like to leave the decorations up?
Amazingly the house is still clean.
I even did a load of dishes or two.
Then while I was taking all the pictures of the house without Christmas decorations,
one spot started to bug me
.
A long time ago I decided I should paint the wall next to the stairs the same blue color as the living room.
That way it would look like a complete wall rather than two half walls with stairs.
If that even makes any sense.
On top of being all white (which I hate) and boring, the wall had another defect I was hoping to hide a bit.
Last year on Christmas Eve (or actually Christmas morning 1:30am) I was finishing up the annual frantic house cleaning and my husband was upstairs wrapping presents.
As he was bringing a giant stack of wrapped gifts down the stairs (obscuring his vision) he slipped on a step. He stumbled and the entire stack of presents went tumbling down the stairs, ripping up the beautiful wrapping job he had just spent hours on. Thankfully my husband was able to catch himself before he followed them. By
putting his elbow through the wall
.
We patched up the presents a bit and figured the kids were little enough not to really notice and would just be ripping open the gifts anyway.
Then I came up with a brilliant patch solution for the wall.
I taped a square of cardboard over it with painters tape.
That square stayed there for seven months, until my handy father took a square of drywall from
the bathroom redo
, and patched it.
Of course the patch was still pretty visible and I knew painting the wall would probably help disguise it.
And so, I finally painted it.
You know,
four years
after I painted the living room, one year after the hole in the wall, and six months after the cardboard patch was replaced with a real patch.
Looks pretty good.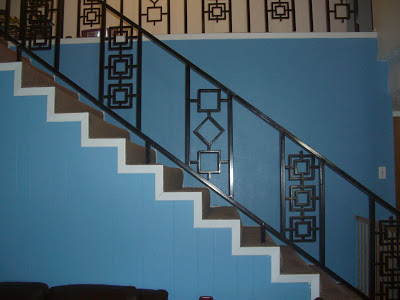 The patch is still visible when you look up close but it is a million times better than, say,
cardboard taped on with blue painters tape
.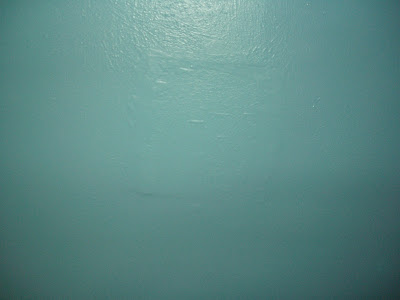 Raised square, now all the same color.
Now I just need to hang a bunch of pictures on the wall and it will be covered so no one will ever know the difference!