You are all probably still envisioning me
floating
in my
indoor swimming pool
,
hanging out with the Gremlins
.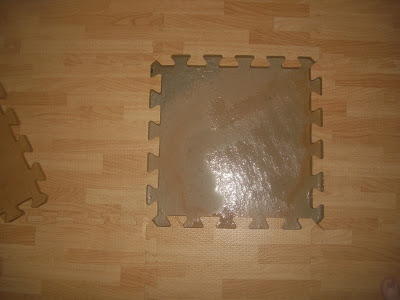 Flooding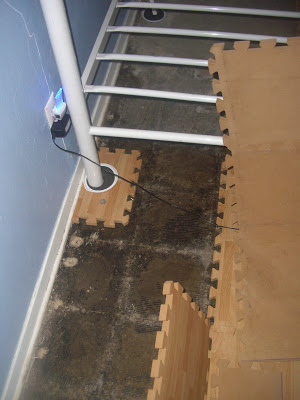 Wet floor
So I thought I would give you a little bit of an update.
Wednesday of last week... Yes, I know I really should have written this last week...
They brought in a
leak locate expert
who found the leak, in the bathroom floor, right in front of the door to our bedroom.
They brought in their equipment,