I love color.
Bright, happy, color.
The brighter the better.
Which is why I choose bright colors for the walls in my house.
When we moved in all the walls were white except for the living room.  
That was dark fake wood paneling
.  That was the first to get painted.  I refused to even move in until it was painted.  I had always wanted a green living room and a blue dining room but my husband wasn't really excited about the idea of green.  So, we compromised with blue.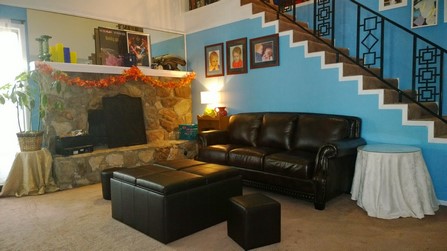 Later
I painted the dining room green
.  WINNING!
The kitchen will be yellow someday.  And for some odd reason I decided to
paint the downstairs bathroom a beige color
.  I don't really know what came over me but for now I actually like it.  The red shower curtain helps.
The
kids room is Periwinkle
and someday
my room will be teal with red accents
.
We have a small entry way space which I decided to paint a taupe color since it was right in the middle of everything.
Which left the hallway.  The hallway leading to the kids room, bathroom and master bedroom.
What color to paint it?
There is one special spot where I can stand in my dining room and see the dining room, living room, entry way, hallway and kids room all lined up.  I love to see the green, blue, and Periwinkle together and wanted to add another happy color to the mix.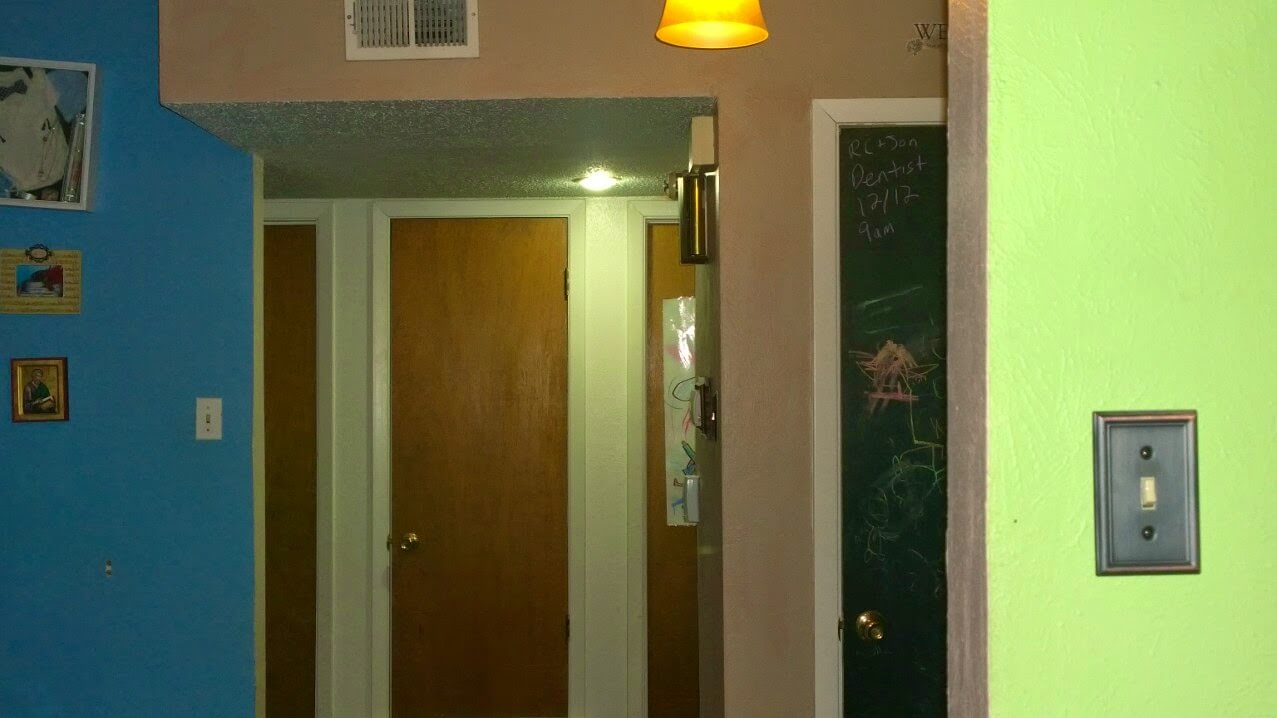 The sweet spot.
But what color?