You're welcome!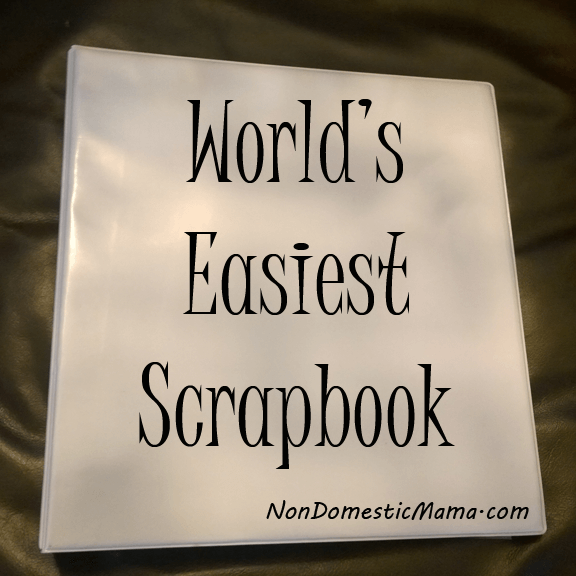 When the Peanut was a baby, I used to scrapbook. During his naps I would pull out all the papers, stickers, embelishments, inks, chalks, pictures, etc. I always had quite the scattered mess lying around and have quite a few half finished scrapbooks to show for my efforts.
As he grew and naps became less frequent, I had less time to work on these scrapbooks. So, all the materials got packed away for "someday" when I have time again to complete the project.
In the meantime though I have kept all those little mementos through the years that should go in a scrapbook. The problem is that they usually end up in
some box or drawer somewhere
, with no context to give a clue what or when they come from.
What to do with them?
It took way too long for the realization to hit me that a scrapbook doesn't have to be a Pinterest perfect project to be worth keeping.
Organizing and keeping those mementos doesn't have to be some sort of arduous task!
And so I created the World's Easiest Scrapbook for myself.
Ingredients:
One plain
binder
.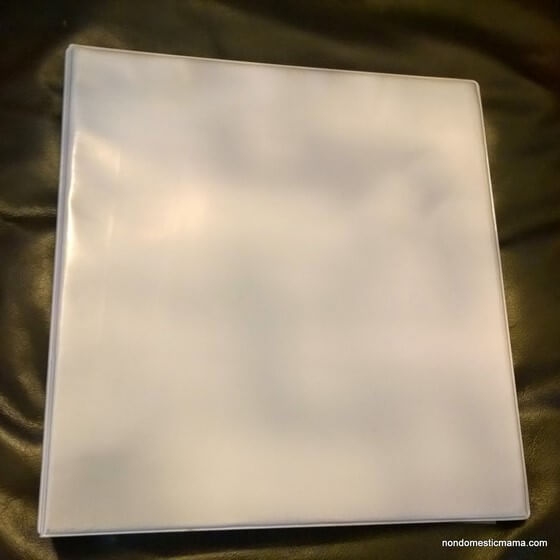 Sheet protector pages
.
Mementos.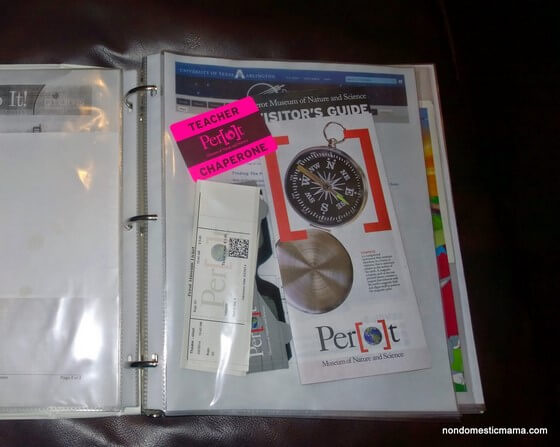 Field Trip to the Perot Museum
Ready for the steps?
How to Make the World's Easiest Scrapbook in 2 Easy Steps
Step 1:
Put sheet protectors in a binder.
Step 2:
Put mementos in the sheet protectors.
That's it. I just stuck the sheet protector pages in a binder, and throughout the year I add all my little mementos to a page.
How easy is that??!!
Not very fancy is it?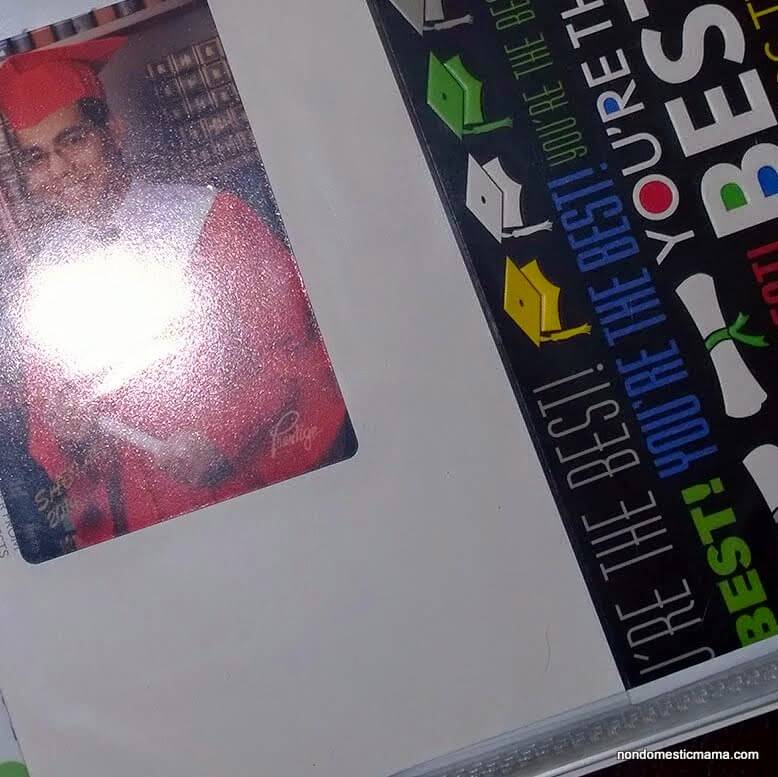 My Nephew's High School Graduation
That's ok. I can still go back "someday" and create a fancy scrapbook using those mementos. It will just be easier because I will have them grouped together and in order. Kind of like my own personal scrapbook making kit.
I plan on keeping one binder per year. I also want to print out any related pictures and add them in with the mementos. I can even write out a little index card note with related information.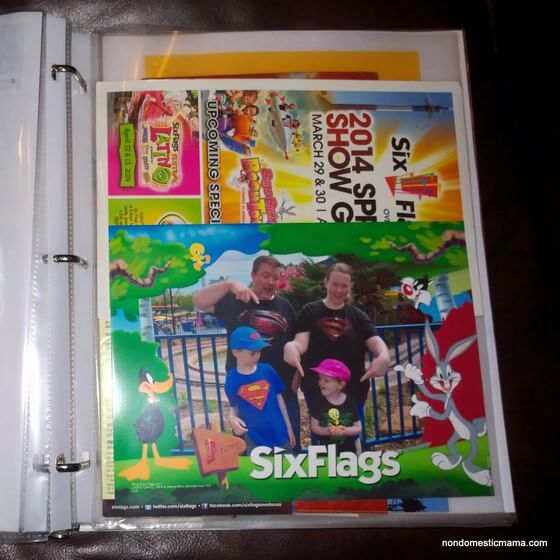 Kid's First Trip to Six Flags
At some point I will find or make a printable to put as the cover of the binder and will mark the spine with the year.
I also want to make a separate binder to put all our Christmas cards in. Each year I will add that year's card. The cards we receive each year will go in that year's binder but I want to be able to look through
our
cards year by year in one book.
For now I just stick the stuff in the book.
I know this isn't exactly an entirely new concept and most of you are probably wondering why it took me so long to figure this out. I don't know. I have a way of making things way more complicated than they need to be and then just not doing them because I have built them up to be colossal tasks in my head.
Simple is key!
Linking up with
Anti-Procrastination Tuesday
at
NewNostalga
and
Friday Favorites
at
Simply Sweet Home
.
*This post may contain affiliate ads. Read my full disclosure
here
.