I love color.
Bright, happy, color.
The brighter the better.
Which is why I choose bright colors for the walls in my house.
When we moved in all the walls were white except for the living room.
That was dark fake wood paneling
. That was the first to get painted. I refused to even move in until it was painted. I had always wanted a green living room and a blue dining room but my husband wasn't really excited about the idea of green. So, we compromised with blue.
Later
I painted the dining room green
. WINNING!
The kitchen will be yellow someday. And for some odd reason I decided to
paint the downstairs bathroom a beige color
. I don't really know what came over me but for now I actually like it. The red shower curtain helps.
The
kids room is Periwinkle
and someday
my room will be teal with red accents
.
We have a small entry way space which I decided to paint a taupe color since it was right in the middle of everything.
Which left the hallway. The hallway leading to the kids room, bathroom and master bedroom.
What color to paint it?
There is one special spot where I can stand in my dining room and see the dining room, living room, entry way, hallway and kids room all lined up. I love to see the green, blue, and Periwinkle together and wanted to add another happy color to the mix.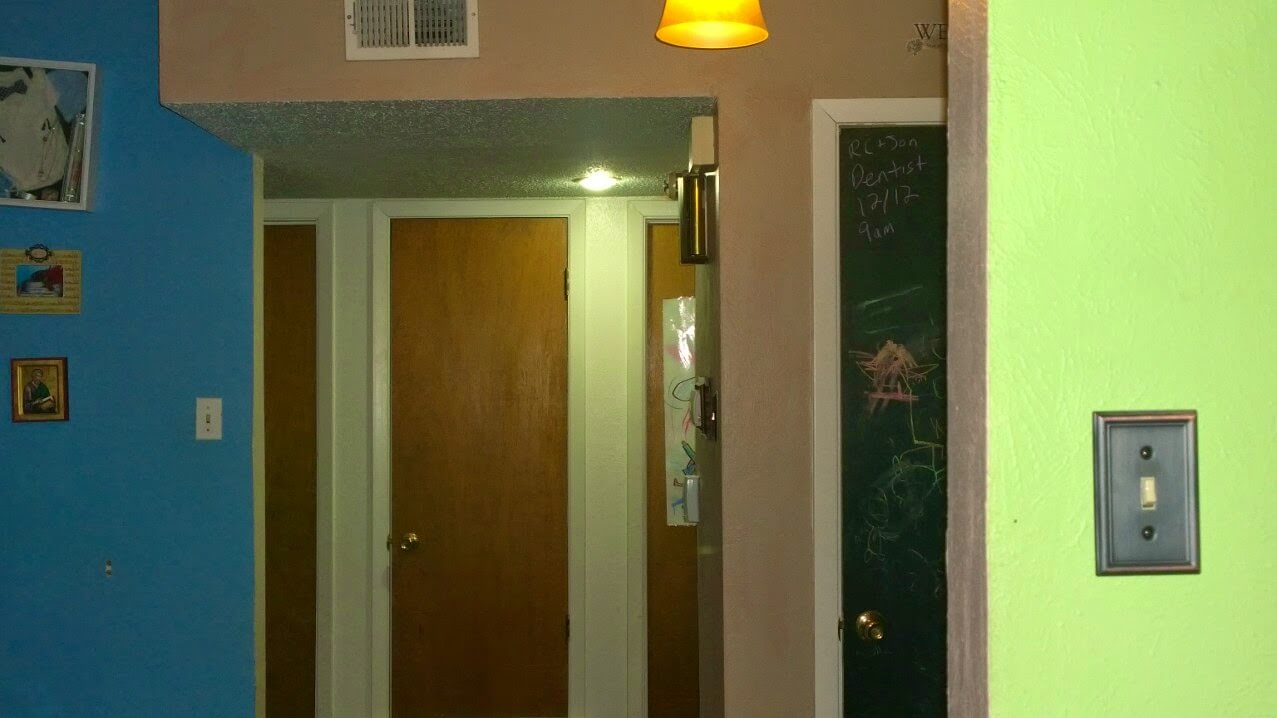 The sweet spot.
But what color?
I am most attracted to cool colors but didn't want to add another blue. There is already so much blue in the house. Blue living room. Blue upstairs bathroom. Periwinkle kids room. And let's not forget my
Tardis Blue front door
.
I wanted something to stand out a bit. The green was so hard to pick in my dining room that I know I won't find another green I love as much for the hallway. Unless it has more blue in it and I am trying to stay away from blue. Purple also didn't work for me because it was too close to the Periwinkle in the kids room. Plus I am not sure I could convince my husband to go for that. Pink? Not a chance.
I really wanted a color I wasn't already using. Something different.
Orange.
Orange will be perfect!
I know from past experience that I should go as bright as possible. My house tends to tame colors a bit and I love them bright. The brighter the better.
So I picked the brightest orange I could find.
The thing about painting a small hallway is that it's small. One tester jar of paint covers the whole thing and then some. So I just started painting.
I stepped back and took a look.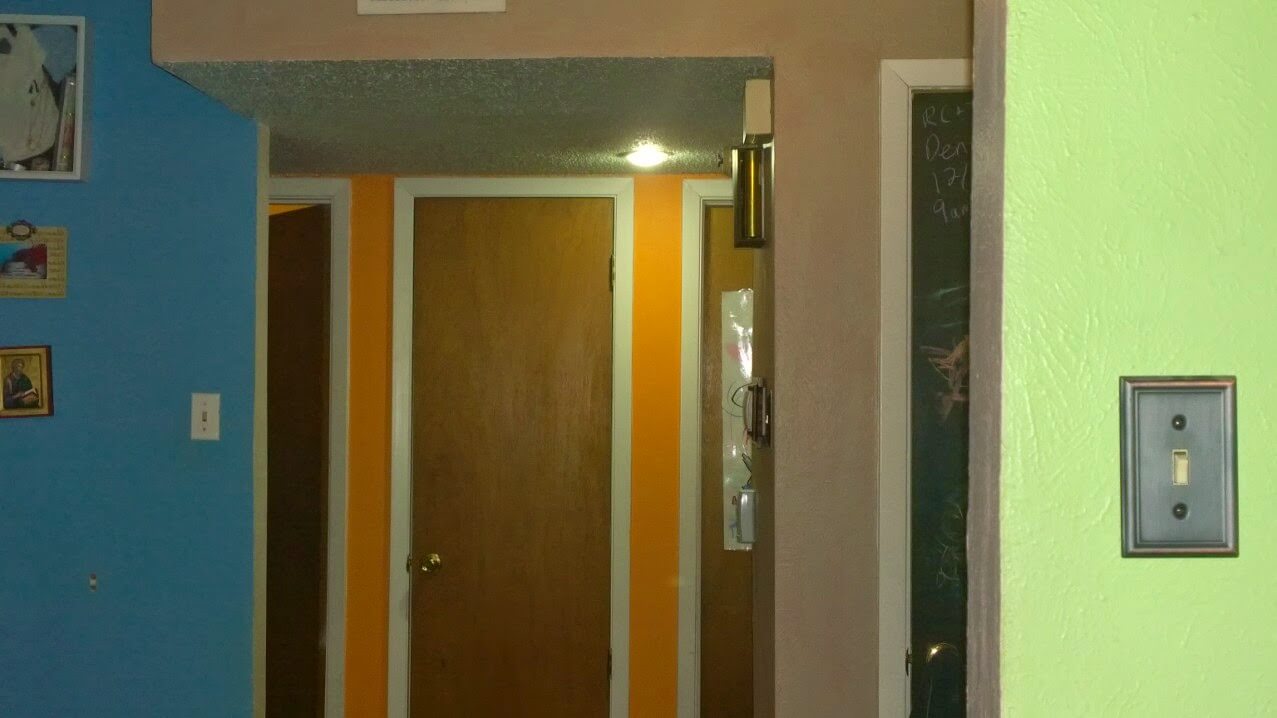 I think I like it better in this picture than I do in real life.
And I wasn't a fan.
No worries. It needs to dry. It will darken up a bit. And I am just not used to it. I need time.
For the next week, every time I would come around a corner or look up or over and catch sight of the hallway it was jarring.
I finally got used to the color.
It's official.
I
HATE
IT.
Yup. It just doesn't work for me.
Could it be too bright?! Is that even possible??
Whatever it is, I need to pick a new color.
And paint the hallway again.
So, I am trying to decide if I should go with a darker orange. Like Cayenne. Which is what I was originally thinking, when I decided on orange, before I decided to go as bright as possible.
I have also decided to paint all the hallway doors dark purple.
*This post may contain affiliate ads. Read my full disclosure
here
.