You know all those silly, embarrassing, thoughtless things you do as a kid.  The things no one ever really needs to find out about ever.  The nice thing about those silly things is that as you grow older no one really remembers to tell the embarrassing tale.
Unless of course you have loving siblings who make sure you never live that one moment of carelessness down.
Yes, my friends.  I am one of those loving siblings who will never stop torturing my little sister for that one time she had that incident with the iron.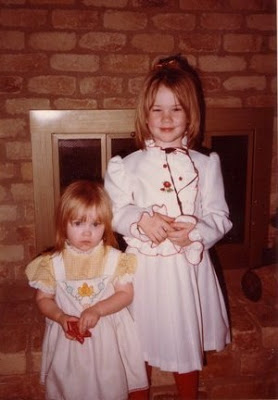 And now I bring it to a whole new level.  Because instead of my usual continual reminders and teasing, I am now posting it for the whole world to read.  Or at least you know the handful of people who actually read my blog.
Bwahahaha.  Sibling love!