You are all probably still envisioning me
floating
in my
indoor swimming pool
,
hanging out with the Gremlins
.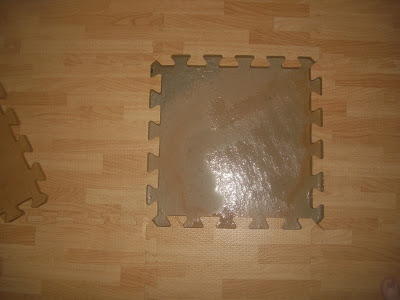 Flooding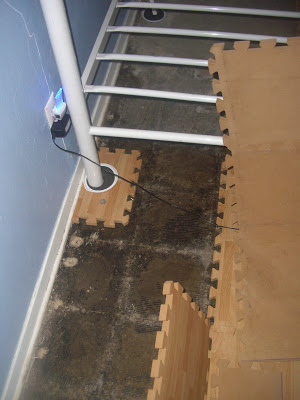 Wet floor
So I thought I would give you a little bit of an update.
Wednesday of last week... Yes, I know I really should have written this last week...
They brought in their equipment,
and started digging.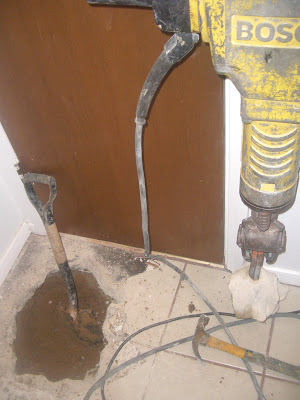 Is it bad that I'm starting to get used to this?
They found a pipe that had somehow
been incompletely coated
and so had sprung a leak. Wait that sounds
vaguely familiar
too...
Repaired the pipe and cemented the hole shut.
Thankfully the cost was covered under the warranty.
Because she would not let the first dentist even look at her teeth.
Then she wouldn't let the second dentist look at her teeth. So, I had to hold her down while they took a quick peek at her teeth and then managed to get one x-ray of the top teeth.
We were thinking Super Mario Bros theme for the party. Get it? Cause of the plumbers. Anyway...
My daughter turned 3 a couple of weeks ago.
Little Big Planet Cake made by a dear family friend.
Yep, plumbing, dentist, dentist, birthday, vacation and parents visiting. All in one day.
My parents opted to stay with my sister for the first half of the week. She had better amenities to offer them. Such as running water and lack of jack-hammering sounds and dust.
I set them straight the minute they arrived at my house. Dad installed my new medicine cabinet and put crown molding on the front of my fireplace mantle.
Unless of course it's my vacation. Then
I'm just relaxing
and taking it easy.
Ahem.
I'll close with a little advice.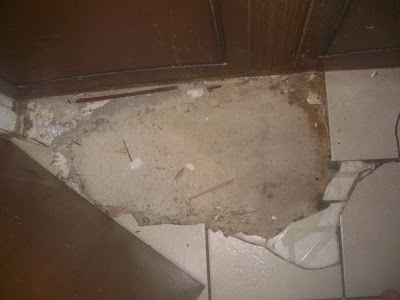 Hole #1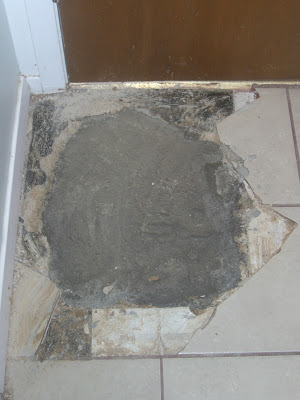 Hole #2