I got to meet my sweet sweet boy.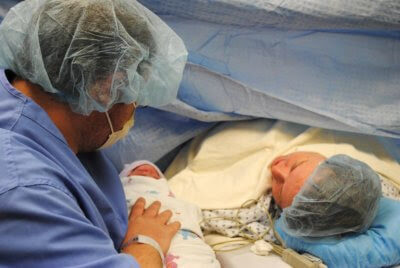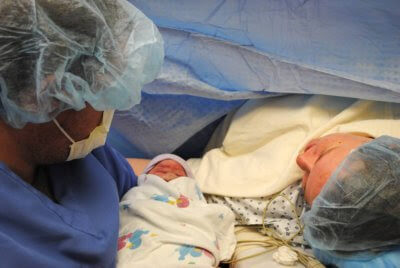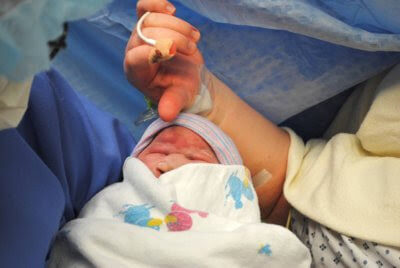 And he was beautiful!
Once I got back to the recovery room I was able to hold him.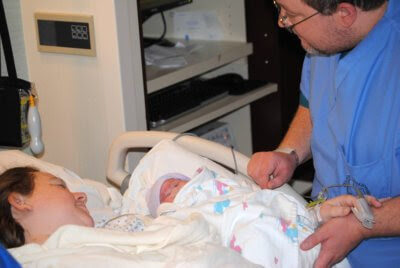 And kiss him.  And get to know him.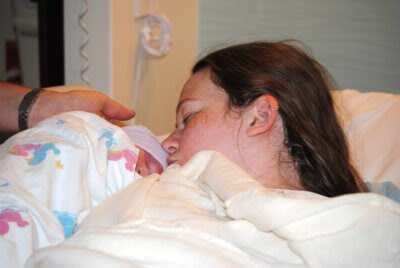 We started bringing family and friends into the room and everyone had a chance to hold him and love on him.  His brother and sister got the chance to meet him.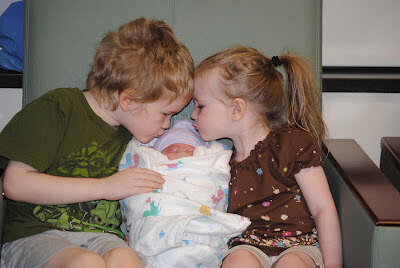 They adored him!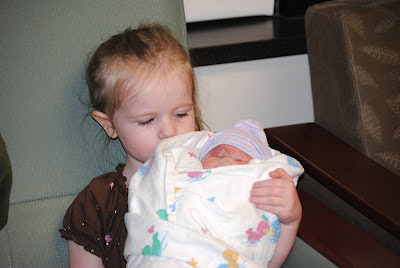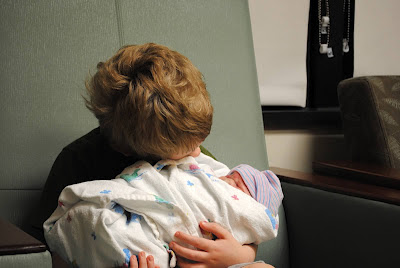 The Peanut helped to change his first diaper.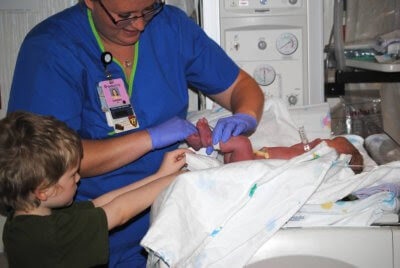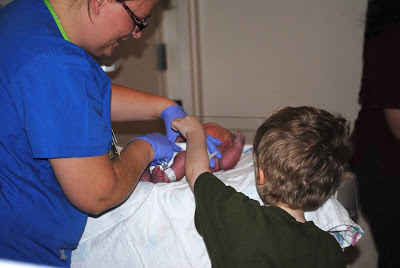 And he got to hold Matthew's hand which is something he had told me he wanted to do.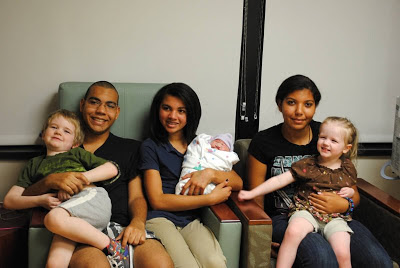 Cousins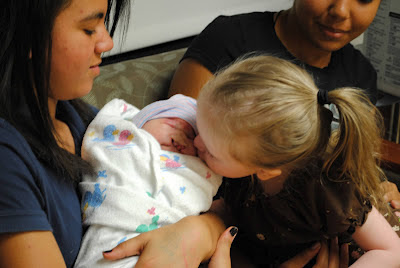 Everyone of his visitors got to spend time with him and hold him and love him.  He was passed around and around.
Let me tell you about my little "Matt-man."  (Feel free to hum the Batman theme song whenever you say his nickname!)