Welcome to day 31 of
31 Days of De-Hoarding
!!!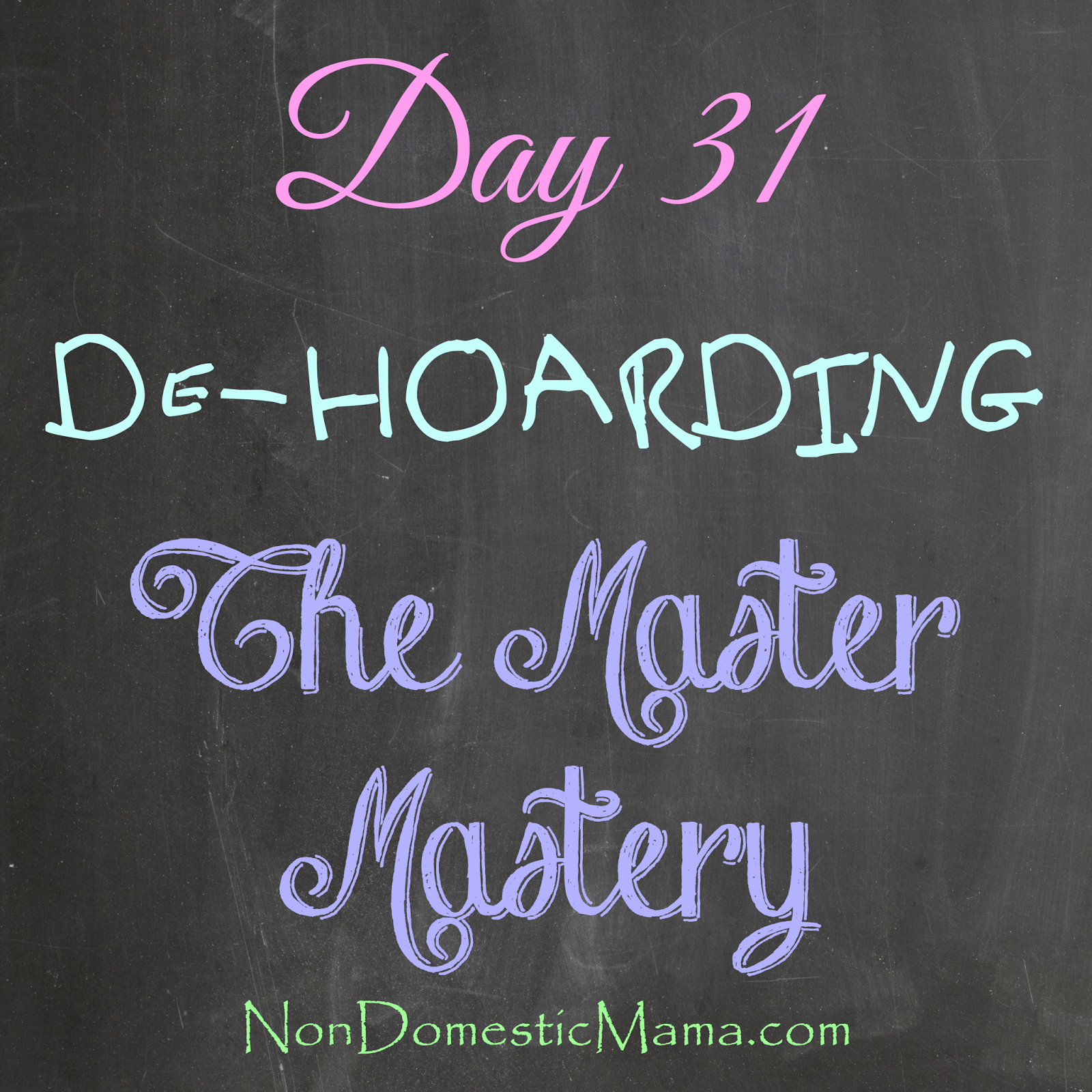 Did you hear that?  31 of 31.  As in.
The Grand Finale!!!!
I actually made it.  I de-hoarded my house for a whole month and it actually didn't kill me.
And today I am putting the finishing touches on my bedroom.
I Mastered the Master.
Get it??  Mastery?  Ha ha ha.
So, now I get to tell you that I have mastered this whole de-hoarding thing and I am the world's leading expert on de-hoarding.
Snort.
Right.
How about I tell you a few of the things I have learned during this process instead?
Yeah, much better idea.
It's a ton of work.
Thanks for reading!