Welcome to Day 19 of
31 Days of De-Hoarding
!
Week 4! Can't believe I have made it this far.
Where were we?
Oh, right.
Last week
I told you I had planned on moving to the kid's rooms but changed to the kitchen instead.
Now that we have covered all the main areas of the house, let's go ahead and work on the kid's rooms now. Shall we?
You guys are going to pitch in right?
No?
On my own?
Ok, I can do this.
Week 4 - The Kid's Rooms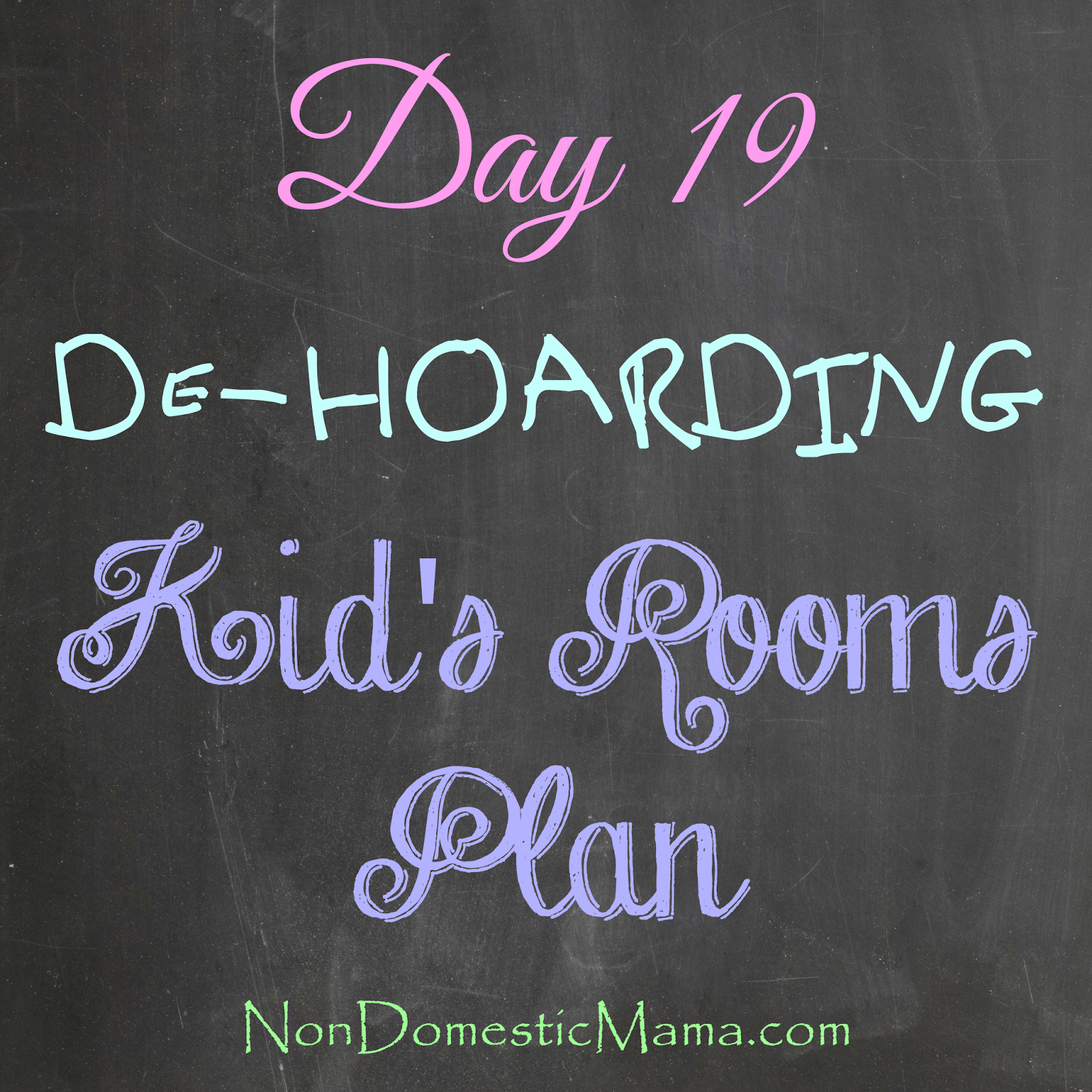 Day 19 - Plan for Kid's Rooms
Day 20 - Princess Clothes
Day 21 - Peanut Clothes
Day 22 - Princess Toys
Day 23 - Peanut Toys
Day 24 - Peanut Closet
Day 25 - Kid's Rooms Finishing Touches

*This post may contain affiliate ads. Read my full disclosure
here
.