Welcome to Day 12 of 31 Days of De-Hoarding!
Today I had a plan to plan to tackle the vortex my kids call bedrooms. They have a birthday party today so they will be bringing in new things which presents a perfect opportunity to clear out the old stuff.
Did I mention we have house guests?
Which might mean I should instead deal with a room the house guests might see and even might want access to?
Like the kitchen?
I was kind of putting it off.
Week 3 - The Kitchen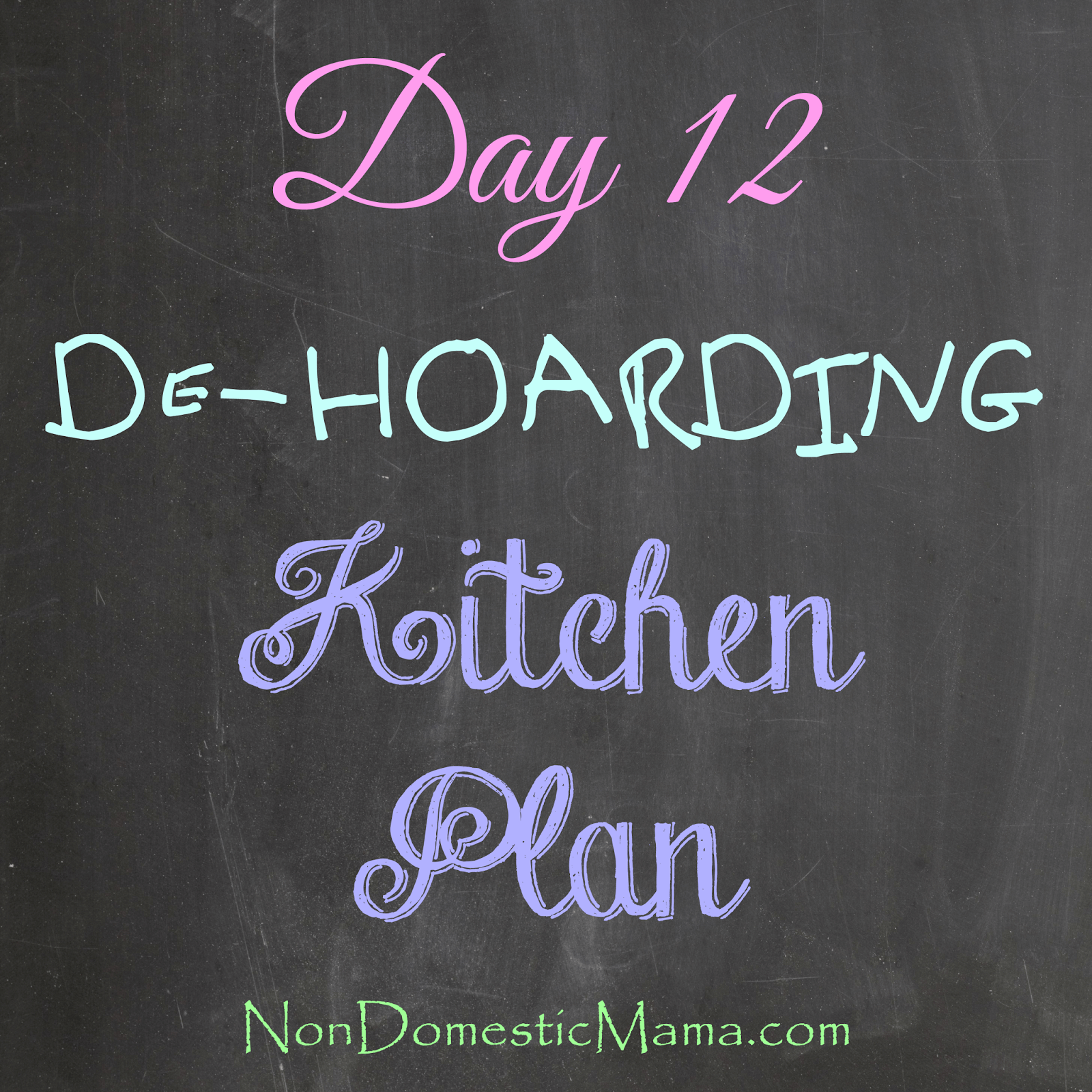 Day 12 - Plan for Kitchen
Day 13 -
Top of Fridge
Day 14 -
Upper Cabinets
Day 15 -
Lower Cabinets
Day 16 -
Hutch
Day 17 -
Counters
Day 18 -
Kitchen Finishing Touches

*This post may contain affiliate ads. Read my full disclosure
here
.