Welcome to Day 26 of
31 Days of De-Hoarding
.
Week 5. As in the
final
week.
THE FINAL COUNTDOWN. Duh nuh nuh duh...
Today I will reveal, what I like to call...
The Master Plan
Bwah ha ha ha!!!!!
Get it?
Master?
No?
The master bedroom.
Punny!
Like it? Totally planned that the whole time.
Or maybe I made the image for today's post and didn't even make the "master plan" connection until I looked at it and realized what I had written.
I know. I'm a genius mastermind.
Without further ado.
Week 5 - The Master Plan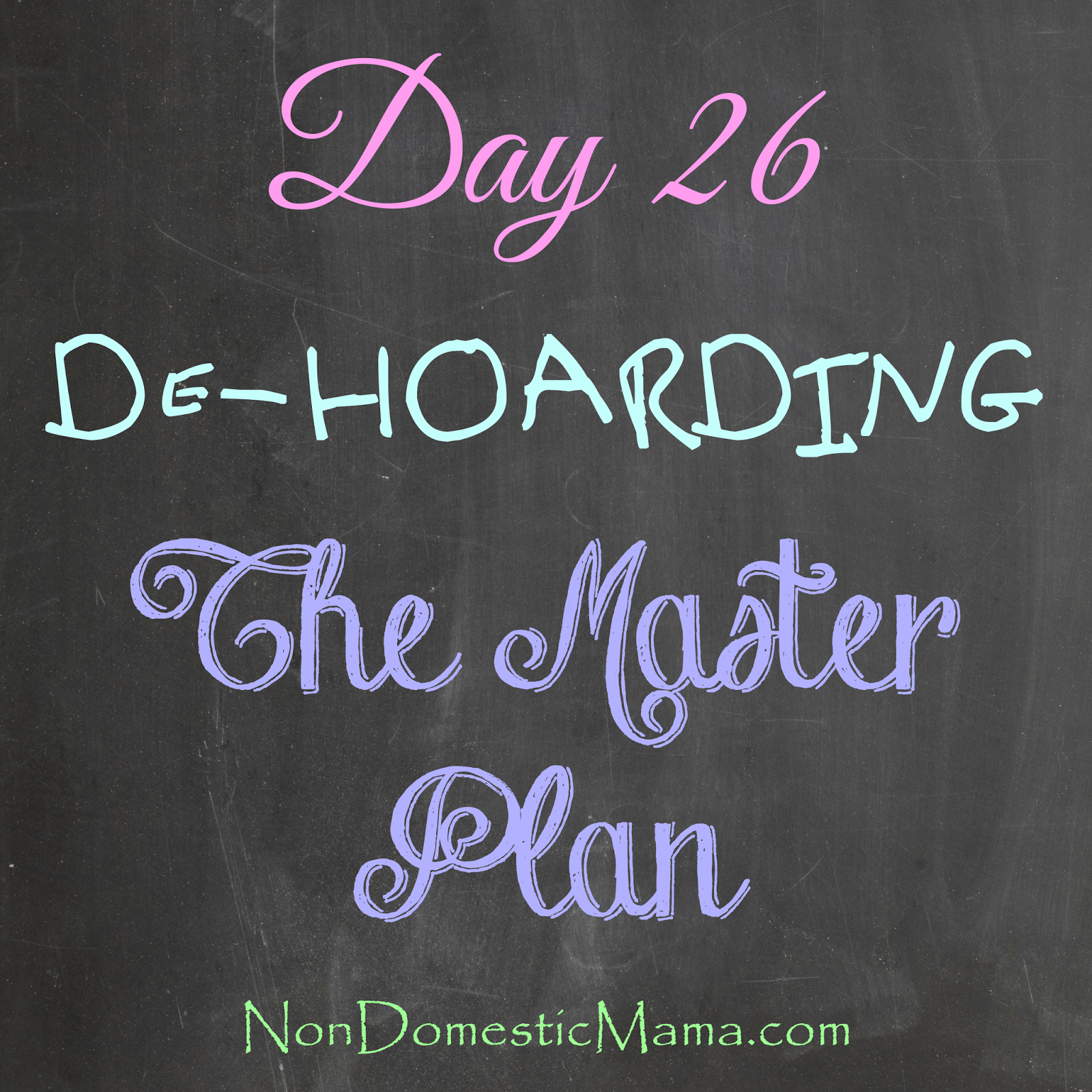 Day 26 - The Master Plan
Day 27 - Nightstand
Day 28 - Closet
Day 29 - Chest of Drawers
Day 30 - Dresser
Day 31 - Mastery

*This post may contain affiliate ads. Read my full disclosure
here
.