Welcome to another issue of whatever I can do to give this blog a lifeline until I can get my brain back in working order enough to actually write something.
Otherwise known as the blog that is full of linkups that have nothing to do with the actual topic of my blog. Especially linkups about things I have no actual business participating in because I lack any actual talent in the areas of fashion or photography.
Now let me show you some pictures I took.
Obviously, the perfect pictures would be of my children covered in mud.
But you aren't going to get that. Because I don't want to have to clean them up.
Lazy.
And it is a bit chilly out today.
I did think about using old photos of the
big piles of mud
we had in the house during one of our Pipe Gremlin incidents. But you have already seen
plenty
of those.
It's not like we have a real shortage of mud around here. I could probably just show you more pictures of
my stained carpet
. Because in addition to all the food spills, we get mud tracked in by the dog. He likes to dig. And bury things. And dig them back up. And bring them back in the house. Which is pretty much entirely carpet.
Instead I will show you a picture of his favorite digging hole.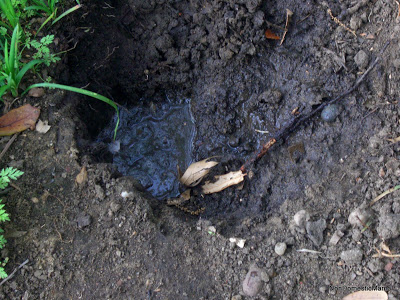 Or maybe the other favorite digging hole.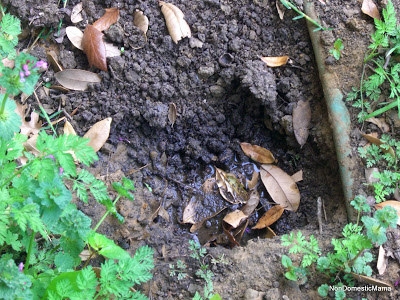 Not very exciting?
Well maybe I will try to take this whole thing more seriously and actually listen to Cari's advice for once.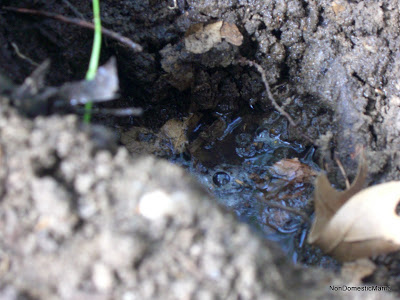 That's a little better but still pretty much looks like a close up of a mud hole.
What if I add a plant to it.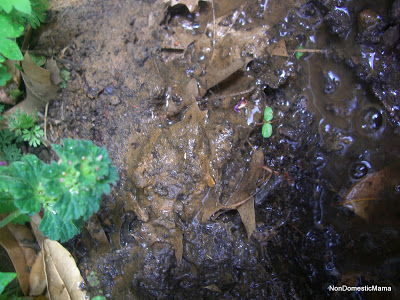 Meh.
Then I noticed that little sprout. Which forced me to pretty much flatten myself on the sidewalk, feet dangling over the pool, camera inside a mud hole, hoping I don't drop it.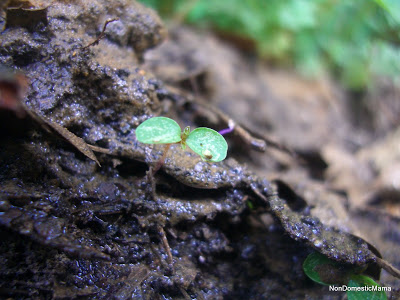 Much better. Good advice Cari. Maybe I should listen more often.
What is that you say?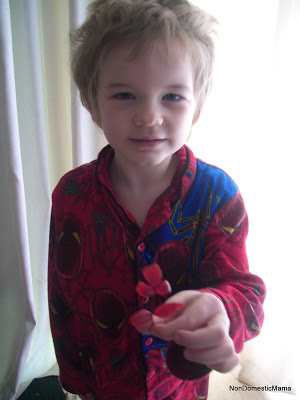 Put some red in it
?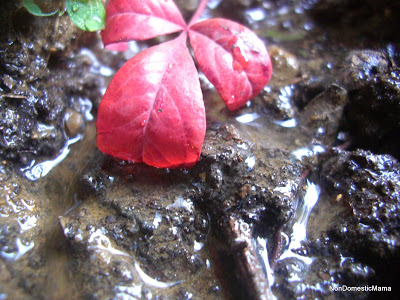 Genius.
Now
go look at better pictures of mud
by people who know what they are doing.
Oh, and I had my camera on Macro focus, scenery setting. It says "Hard sharpness Hard saturation" whatever that means. Also my camera is a Casio Exilim. "Ex-Z1000 10.1 Mega Pixels." And because the numbers are there and some of you have a clue what they mean, on the lens it says "Exilm optical 3x f=7.9-23.7mm 1:2.8-5.4"
*This post may contain affiliate ads. Read my full disclosure
here
.