The linkup closes in 14 hours so I figured I would start writing my What I Wore Sunday post. On Tuesday. Also I missed last Sunday. Wrote half a post but didn't finish in time. So technically I am a week and two days late...
I blame my husband for being on vacation last week. I was way too busy not being busy with him to blog.
Right. Clothing.
Last week I wore this.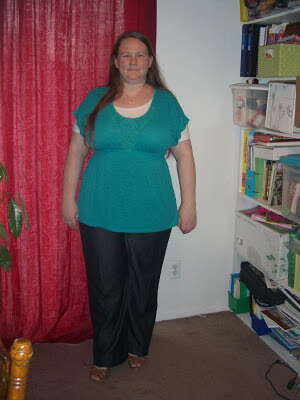 Pants, gasp! I know.
Normally I am a skirt wearer. I just like skirts. It's hard for me to find pants that fit properly. I had to hem these which took me months. Fine, about 5 minutes after I actually got around to sitting down at the sewing machine. Skirts are easy and I am lazy. That being said, after years of wearing skirts, I can tell you one thing for certain. Skirts are NOT more modest than pants. I should probably wear pants more often.
After looking at the picture I had to conclude that I do look better in pants.
Just to check I tried the same outfit with a skirt.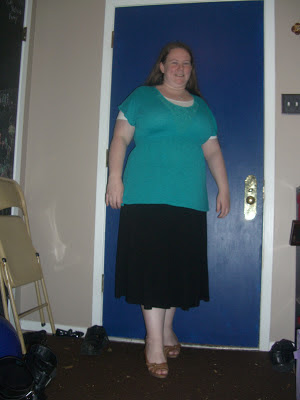 Yup. The pants worked better.
Cutest Shoes I've ever owned:
Avenue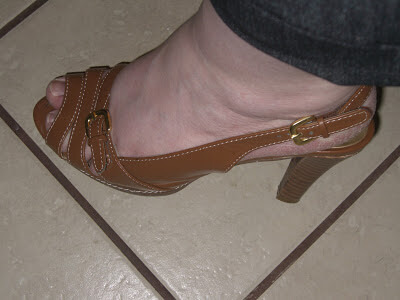 The Peanut & The Princess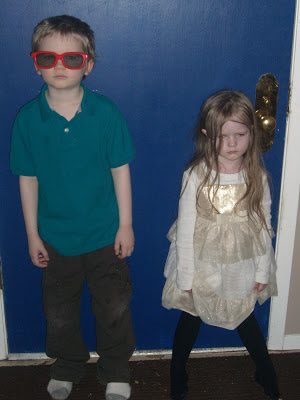 Note. Take pictures before Mass. Afterwards they are tired and cranky.
Peanut: All rerun clothes via
Target
Princess: Also all via
Target
Her dress was her Christmas dress and a gift from "Moogie." (My mother.) For Christmas I paired it with a little black cardigan. This time I put a white shirt under it.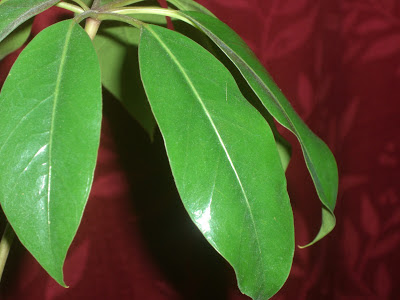 Random picture of the "
Matthew tree
." Notice I have managed to keep it alive thanks to all the great advice from non plant killers.
Leaves for Cari's Theme Thursday
. Told you I am lazy. And an ultimate procrastinator.
I took a ton of pictures trying out various settings on my camera. This was the best looking one. No idea what the settings were cause I didn't, you know, write them down or anything. Pretty sure it was macro focus. Flash was on. And I think I used the "Natural Green" setting. Totally guessing.
After seeing how well the pants worked last week, I decided to wear them again this week. I added a purple shirt for Lent.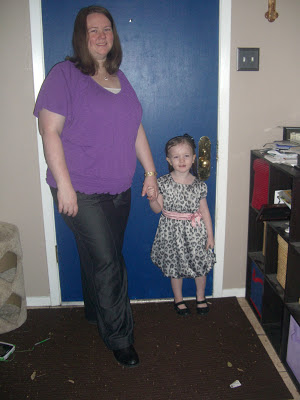 Purple top:
Ebay
Halftee:
Debrorah & Co
.
Pants:
Ebay
Boots:
Avenue
Bracelet:
Avenue
Yup, total rerun outfit. I did switch back to my boots this week because I have concluded my cute shoes are cursed. They are pretty comfortable so wearing them for an hour or so at Mass is fine. However, whenever I wear them, I find myself unexpectedly going on some kind of shopping trip without returning home to change shoes. Walking around various stores in them = not so fun for my feet. Needless to say, since I wore my boots, we came straight home.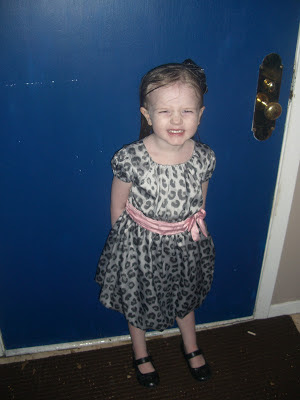 The Princess:
Dress:
Target
Shoes:
Shoe Carnival
Hairband:
Target
Hair: Still wet from being the last person to shower that day.
I absolutely love her dress. I saw it at Target and had to have it. I actually bought it for her to wear at
Matthew
's funeral. I wanted something that wasn't black but was still subtle. The pink bow was so perfect for a little touch of something cheerful.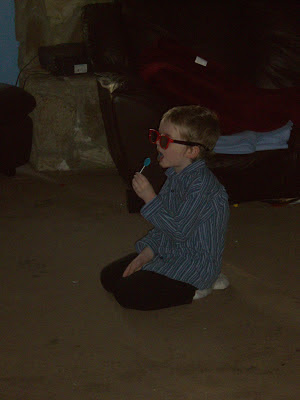 Peanut:
He was running late for CCD so I didn't get a before Mass shot. I learned my lesson last week about trying to get him to pose for a pic. So there he is.
Shirt: Thrift store
Pants: Hand me down from Unkey Monkey
*This post may contain affiliate ads. Read my full disclosure
here
.