I promise ya'll there is a reason I inundate you with my plumbing woes. It's not exclusively to torture my one remaining reader. (Because if I have to deal with it, why not bring you along for the ride?
One of the reasons I write these posts is because I want to document everything. Just in case.
We might have reached just in case.
When I last wrote
, we were looking at leak number 8. I had a long talk with my husband and a few family members and was strongly advised to put my foot down and demand some other type of solution. The plumbers have always been professional and seem to do good work so I have continued to trust them to keep their warranty. But seriously. Eight holes being jack-hammered into my home is more than
ENOUGH
.
Do I sound angry? I am. I have reached the end of my rope.
The plumbers
came out to locate leak number eight. I had decided they could locate all they wanted but I wasn't going to allow another hole. They always come out one day, do the leak locate and then schedule the repair for another day. They weren't coming out until noon anyway so I knew they wouldn't do the work that day. Which is why I told my husband to not worry about trying to be home.
They located the leak in the worst possible location. My daughters room.
Right away they started bringing their equipment to dig it up. I was thrown. I was alone. I was really missing having running water.
I decided to go ahead and allow them to fix this one. AND THAT WOULD BE IT.
NO MORE HOLES
. If there was ever another leak (there will be) they would have to find another solution.
We frantically started shoving my daughter's things in a closet and doing our best to protect her stuff from all the mud since I didn't have adequate time to empty out the entire room.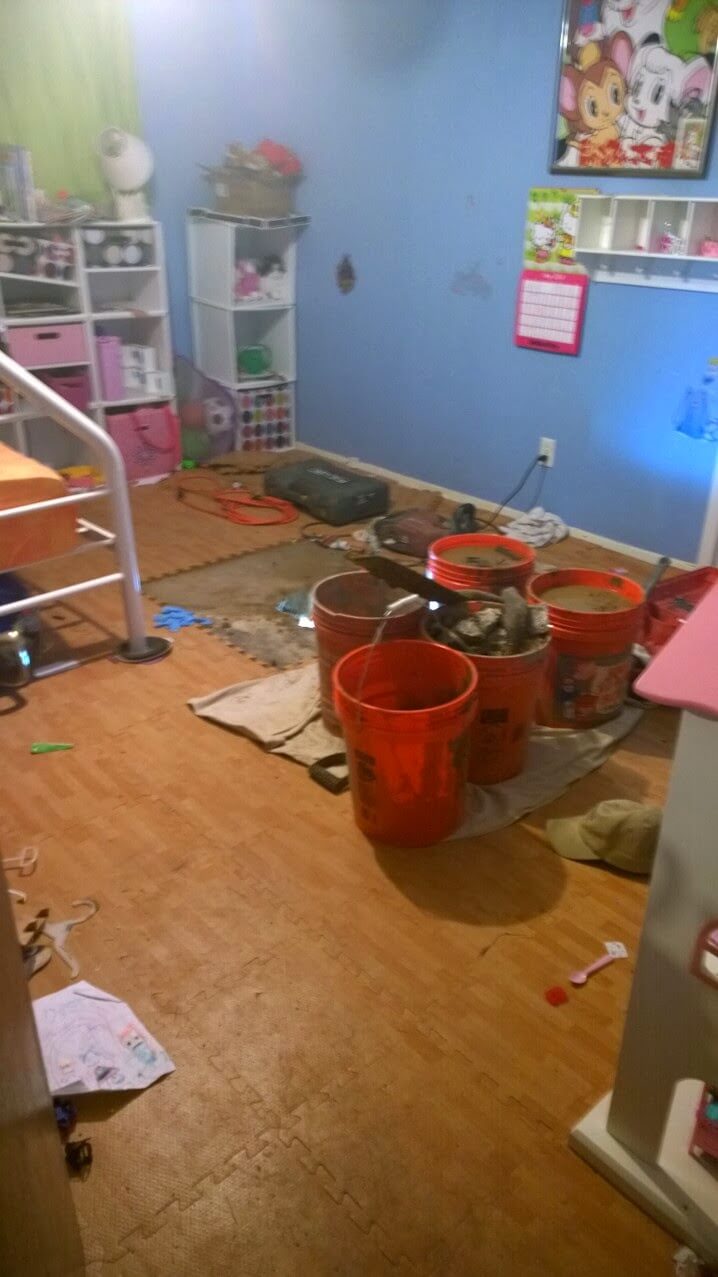 The leak was under the patch from a previous repair.
When they dug it up the plumber doing the repair asked me if there had been another previous repair done in that same location. I wasn't sure. This is where documenting things on my blog comes in handy.
He showed me what had caused the problem. He could see two locations where previous repairs had been done. One of those repairs had been done improperly. The pipe had been put together with a compression fitting that shouldn't be used under a slab. Because they are notorious for leaking. The pipe had come loose from the fitting.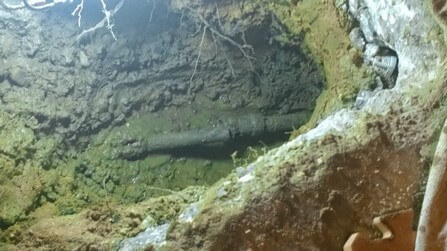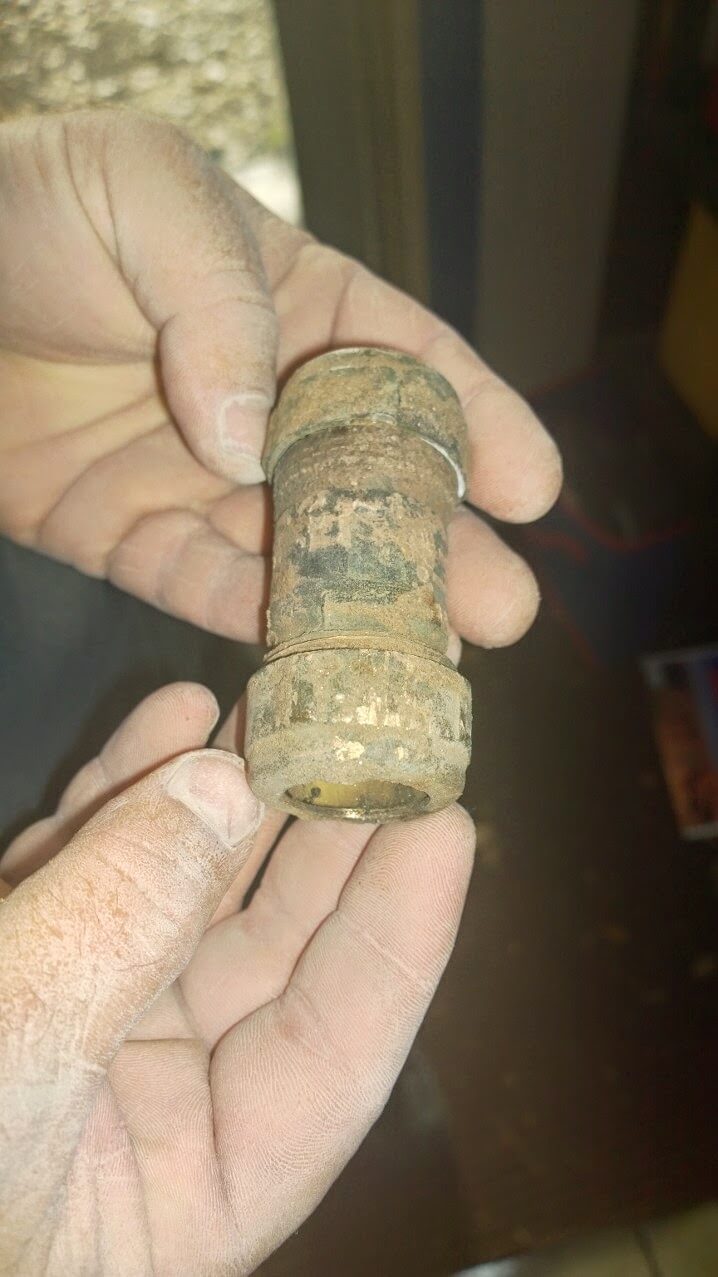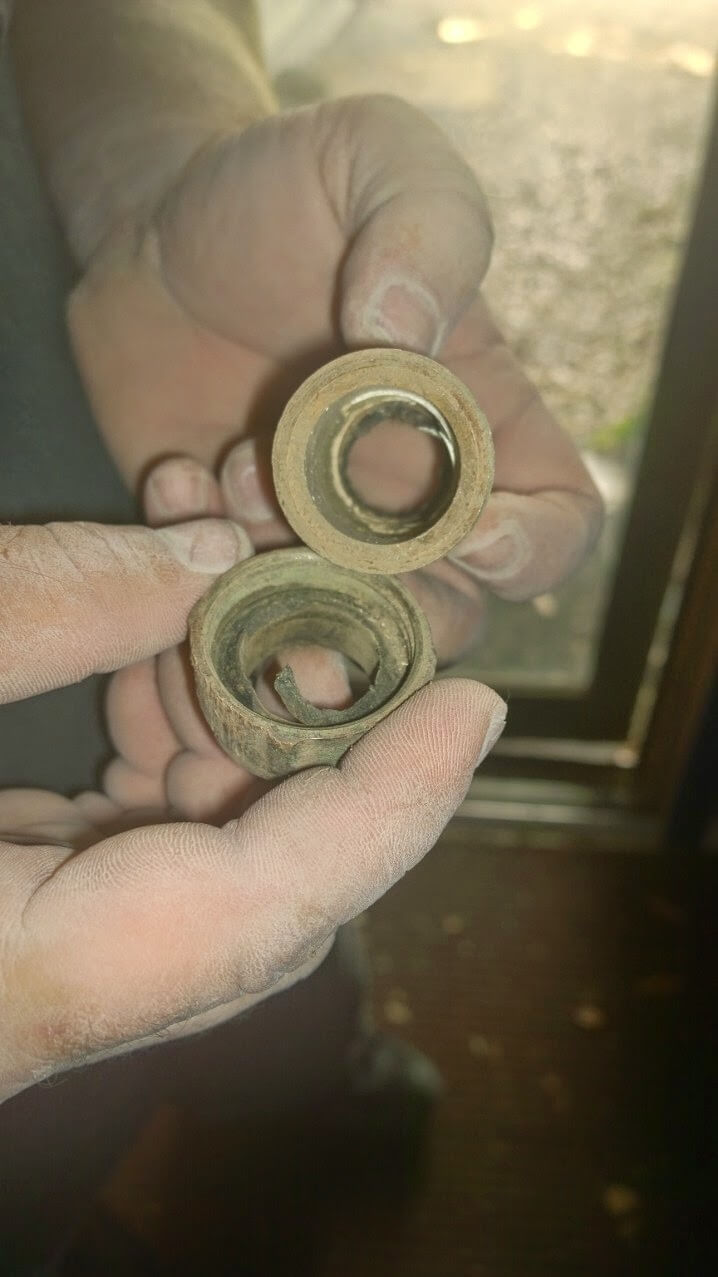 I checked my records.
Went back to my
first pipe gremlin post
and found this picture.
Hmm. That pipes looks a little similar to the pipe they had to repair this time. With the improper fitting.
I also confirmed what my husband remembered. There had already been two repairs in that spot. This was the third time digging up the same hole.
Was that first repair done by our plumbers? Looks likely. They most definitely saw that pipe when they dug it up for the second repair and they never mentioned it could cause a problem. Maybe it should have been fixed while the hole was open??!
Alright. Here is where I get angry. I now have a voice mail from our plumbing company letting me know they have an invoice available.
Yup, the 6th leak since our "lifetime warrantied" permanent slab leak repair
Ace DuraFlo
fix and they are going to bill us.
Enduring hole after hole. Four years of not being able to repair the bathroom tile. A wrecked foundation. Holes in the driveway and back porch. Mud everywhere. My daughter having to live with a "
temporary floor
" for three years. The kitchen faucet suddenly having no water pressure and a toilet that won't stop running, immediately following this repair. They have an invoice for us.
This will
not
be pretty.
*This post may contain affiliate ads. Read my full disclosure
here
.