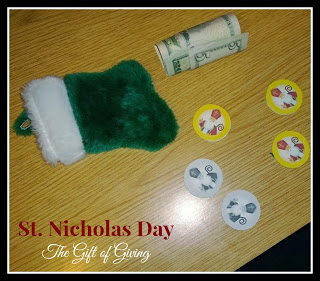 I have to really hand it to myself this year. I finally have this whole Advent thing down.
Most years I am still trying to clean up the mess after Thanksgiving. I have all these grand ideas of all the Advent traditions we should take part in. It just never works out the way it appears in my head.
Last year I finally got somewhat prepared. I finally printed out all those Jesse tree ornaments and cut them out AND laminated them.
I went out to the bookstores after Christmas and scored a couple of Advent books on clearance.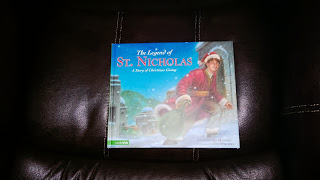 The
Advent Storybook
has a story to read each day leading up to Christmas. Haven't started reading it yet but we will catch up on that.
The Story of Christmas
book has little minibook ornaments that tell the Christmas story.
This year.
This
is my year.
Check it out.
We have not just one, but TWO Advent wreaths.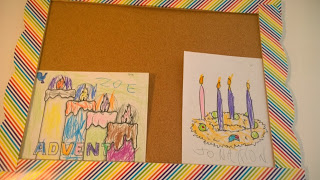 An Advent calendar (thank you Target dollar spot.)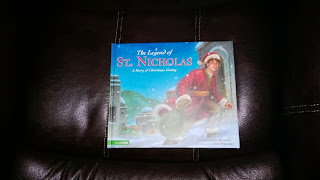 The Nativity scene is set up awaiting the arrival of the baby Jesus. (The Jesus has actually been missing for years but I always put in a little bundle of cloth on Christmas and no one has noticed yet. I really should get a new Nativity set!)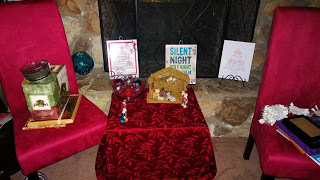 And in the whole spirit of Advent's theme of waiting.
The Christmas Tree is being slowly set up.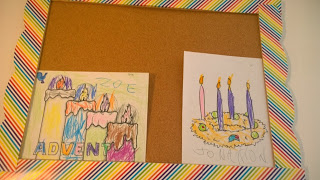 This progress has taken three days already. We could probably drag it out until Christmas if I try hard enough. A branch a day or something.
Once we get it up we can start putting the little book ornaments on it each day...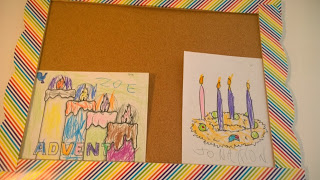 For now we just hang them on the lower branches.
Yup. As you can see, I have it all together.
Oh, you wanted a picture of the Jesse tree? Um, well it's still in a closet somewhere. I'll get to that.
Waiting remember?
And my crowning achievement?!
The best St. Nicholas feast day celebration yet!
In the morning, the kids woke to find their mini stockings filled with chocolate coins and money.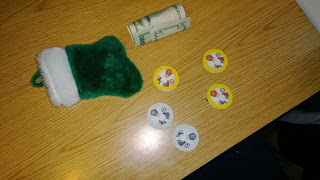 The coins were even decorated on both sides with
printable St. Nicholas stickers
.
Then we read
The Legend of St. Nicholas
.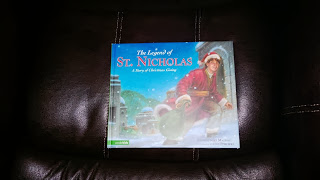 After I finished the story I told the kids that St. Nicholas was giving them the gift of giving.
The money in their stockings wasn't to buy something for themselves but to buy something for each other!
(Yup, I was pretty darn proud of myself for thinking up that idea.)
I was a little worried they would feel cheated but they were both very excited about the idea and wanted to go shopping right away.
Winning!
Then they watched the
St. Nicholas Veggie Tales episode
and colored the
St. Nicholas coloring pages
I had ready for them.
Then they even did some actual school work!
A very productive and successful St. Nicholas Day. I gave myself a little pat on the back and smiled in smug satisfaction.
Finally getting this Advent thing down.
This morning I woke up and looked at the calendar.
TODAY was St. Nicholas Day. NOT yesterday.
Yup.
Don't tell my kids...
And in the spirit of doing things on the wrong days.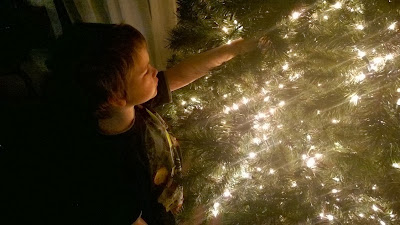 No idea what I was doing. Just kept randomly changing the settings on my phone and snapping pics.
Linking up with Cari for
Theme Thursday: Lights
*This post may contain affiliate ads. Read my full disclosure
here
.