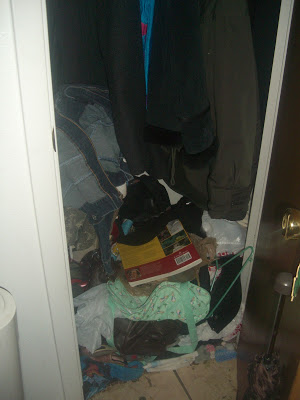 The Entry Hall Coat Closet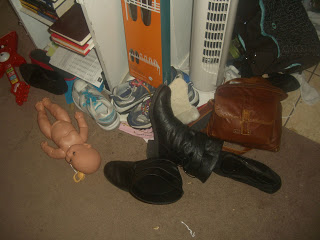 Where we keep our shoes since the closet is full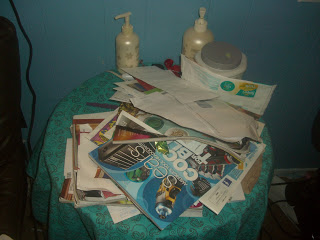 The Living Room End Table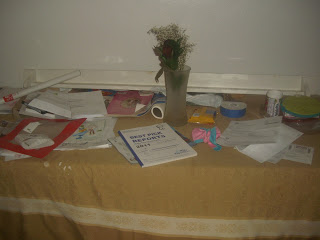 The Dining Room umm Buffet Table? Flower is from Valentines Day.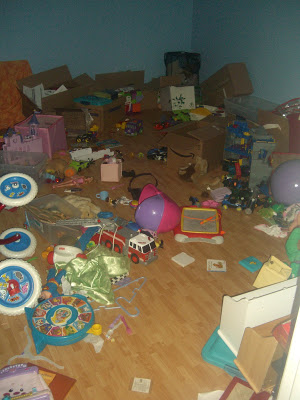 The Kid's room. Still minus furniture.
Top of the entertainment center. Can you find the giant Alien Head?
Don't forget . . .
You my dear readers, get to be part of something very special. In celebration of this most glorious day of all days on the calendar Jenn from Coolest Family on the Block and I are teaming up to host the first annual No Housework Party! Oh yes. Not much will be different for Jenn and I since we avoid housework every chance we get…but for those of you dedicated domestic goddesses…we're giving you the day off!
This Thursday, April 7, stop by and link up your post.