You realize your daughter has
grown out of all her clothes
.
And realize they were almost all winter clothes anyway.
And it's
106 degrees
outside.
So you go to buy her some t-shirts and shorts.
And wonder when clothes, for her, got
so expensive
.
Wasn't it just last year you were buying cheap t-shirts and shorts for her for $3 & $4?
Now they are $7 and up!
So you buy her two t-shirts and two pairs of shorts
to get by
.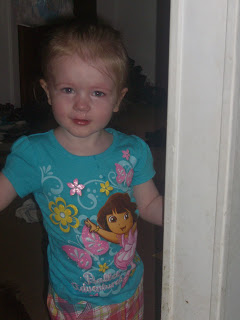 New outfit. She picked it out herself!
And you consider going through your son's old clothes.
She could get away with wearing a
Hulk t-shirt with a skirt
. Right?
Then as you are rummaging through the closet you find . . .
Not one . . .
But two separate
stashes of clothes
.
One that was given to you way back at your daughter's baby shower.
One that your awesome sister-in-law randomly stopped to buy at a garage sale.
All (or at least mostly) summer clothes.
All the right size.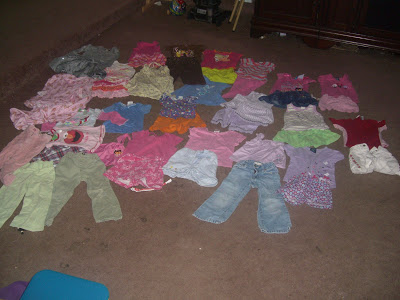 Score!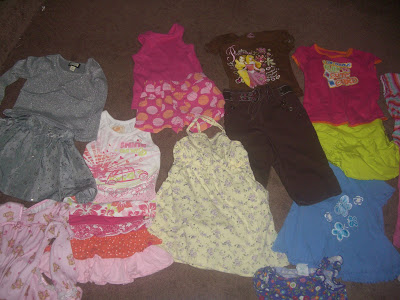 Seriously cute clothes! In great condition.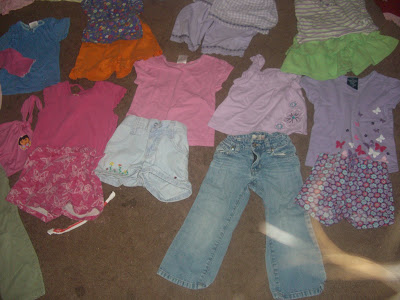 This girl is set for summer!!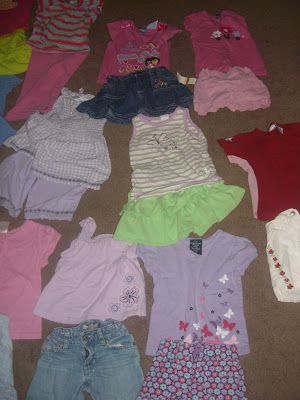 That jean skirt up top still has the tag on!
Which shirt did she
pick to wear first
?